About Us
The doctors and staff at Bartels Busack Pet Hospital Resort & Spa are dedicated to the care and health of our guests. We have a team of 5 veterinarians and 35 health care providers who have over 46 years of experience in animal care.
We carefully screen the medical history, provide in-depth physical exams and correlate laboratory and diagnostic medical imaging (i.e. ultrasound and digital xray) on every patient to make sure they have the highest of medical care.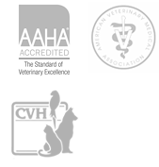 Our staff undergoes weekly continuing education on the care and safety of pets to provide the most modern health care of any facility. Our guests must meet our standards of practice for both health and temperament before they stay with us at the resort.
Our Mission
Our doctors and team will do everything possible to provide quality medical and surgical care for our patients in a manner that is friendly, compassionate, educational and ethical. We will be a responsible and respected citizen of the community.
---
Our Vision
Our clinic will have the most modern medical and surgical equipment of any practice in Ohio. We have a 13,300 square foot veterinary facility with 7 exam rooms, staff lounge, modern dental and surgical suites and premium boarding and grooming. The outside property will have a manicured landscape and be kept spotless. We will provide in house training on a weekly basis for all staff. We will offer in our training room, bi-monthly seminars for clients and twice a week puppy classes. Training will involve bringing in speakers, power point presentation by our staff and doctors, employed dog trainers, and using internet based training classes. We will maintain a strong membership and exceed all protocols established by the American Animal Hospital Association (AAHA). We will provide a fun and intellectually stimulating environment that both challenges and rewards the staff daily. We will appreciate and respect the individual team members who collectively allow us to provide excellent medical care, a relaxing stay in our resort, and a comforting grooming experience for every patient.