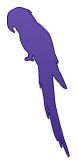 Wellness
Keeping your pet healthy and preventing illness is crucial to your pet's quality of life and longevity.  The following are some of our most frequently asked questions regarding wellness, exams, testing and many other topics.
Why should I have wellness blood work done? At what age?
Why should I have pre-anesthetic blood work done?
Should I get health insurance for my pet?
---
Helpful Sites
Below you'll find a link to a resource list of helpful sites for the all of your pet care questions!
---
Others
Others
Selecting The Right Pet For You!
Cleveland Ohio Microchip Vet Clinic
What lab work tells us about your pet
Prolonged Treatment of an Ill Pet
---