How to Find a Good Veterinarian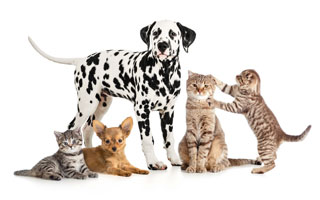 According to the American Veterinary Medical Association, there are over 3.5 million pet birds, almost 70 million pet dogs, and over 74 million pet cats in the United States. It should come as no surprise, then, that veterinary jobs are expected to increase by over 35% from 2010 to 2020 ("much faster than average," according to the Bureau of Labor Statistics). While those are some pretty impressive numbers, it can make finding the right vet for your pet a little more challenging. Here are some things to look for when trying to find a veterinarian.


The Price.
Many people equate knowing how to find a good vet with knowing how to find the most affordable vet. But a low-priced veterinarian is likely to be every bit as qualified as a high-priced one. The difference in price could be from a number of factors. Does the vet see a high volume of animals (as in a large urban clinic)? Does the vet include services that other practitioners don't normally perform (boarding, surgeries, etc.)? Is the vet's attitude that all animals deserve top-notch care regardless of their owners' ability to pay? Instead of askingwhat a vet costs, try to find out why they cost what they do.
The Vibe.
Your first impression upon walking into the office is important. So is your pet's. A visit to the vet's can be a trying experience for everyone, so the more at ease you both feel, the better. Is the vet comfortable with all animals or more so with one than the others? Is the entire staff friendly and calm? Is the environment inviting and clean (or at least as clean as it can possibly be, given the furry clientele)?


The Extras.
Exceptional veterinary care goes beyond checkups and shots. A great vet knows that owners need more than that. Can your vet recommend good boarding kennels in town? What about 24-hour animal hospitals? Are they up-to-date on all the best grooming facilities in the area? Can they tell you the address of a good park where your pet can run around?

The Internet can easily show you how to find a good vet in your area. But finding a great vet requires a little more legwork. Try out a few different offices, and see which one feels the best to you and to your furry (or feathered) friend. Remember: their health and happiness depend on it.