Learn How to Choose a Vet Perfect for Your Pet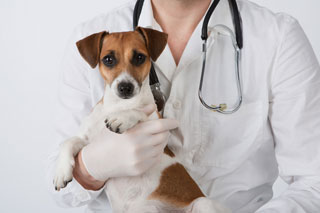 Learning how to choose a vet is an important part of caring for your pet, whether you're a first time pet owner, or you've have owned dogs for decades. According to the AVMA (American Veterinary Medical Association), the typical dog owner in the U.S. makes 2.6 visits to the vet per year, while the average cat owner makes 1.6 visits to the vet per year. What's the best way to choose from among many veterinarians? Of course, location and the cost of services are factors that may influence your decision, as well as the demeanor of the staff. But many people turn to online reviews to help guide them once they've narrowed down their options.

Online reviews can be intrsumental when learning how to choose a vet, because current and even former customers offer their honest opinion. Of course, it pays to read these reviews with a skeptical eye, since many people exaggerate their negative experiences out of spite, and even those who recommend the vet's office wholeheartedly may be overstating their case. Don't look for a vet who has perfect reviews, but one for whom the reviews seem to outline both the pros and the cons of the office, services and staff.

What other factors play into the search for a good veterinarian?

Cost
Finding a low cost vet is essential for most pet owners, especially if they are living on a tight budget - as so many people are these adys. While most families love their pets as much as any other member of the family, they don't want to end up paying too much for a vet appointment if they don't have to. Sometimes you can find pricing information on vets' websites, but more often than not, you'll need to get a sense of whether the costs are average or prohibitive from the comments made by current clients.

Demeanor
Naturally, the demeanor of the vet will directly impact an animal. Dogs and cats can sense an agitated, distant or impatient person, just like humans can. If you find a veterinarian who is patient and kind, your pet will thank you for it. And since you're going to be having nearly as many interactions with the vet and their staff members as your puppy or kitty is, finding a team that works well with humans is also important.

The Right Range of Services
Sometimes veterinarian hospitals are set up to treat common pets like dogs and cats; others specialize in just one type - for example, cat-only veterinarians. Still others focus on exotic animals or farm animals. There'd be little point in taking a dog to an animal hospital set up for cows, horses and sheep!

Additionally, if you need services such as grooming or boarding, it makes sense to find a vet's office that offers those extras as well. Other people will only care about routine and emergency medical services.

Think about what qualities in a veterinary practice are most important to you, and then start looking at online reviews to find the perfect place to take care of your pet.